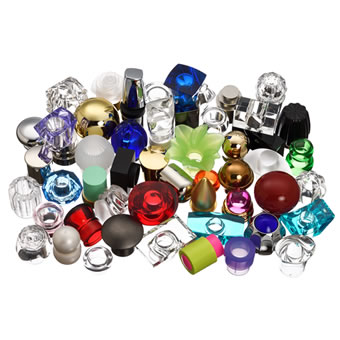 Fragrance overcaps
Please click on the link below to view our wide selection of overcaps.
We have a large range of standard closures available suitable for all applications, however if you are unable to find the style of cap from our website then please contact us to discuss your requirements further .
Continental Bottle Company possibly has the largest range of standard polypropylene and surlyn closures in the UK. All closures are available as either screw or push on.
A wide choice of injection moulded and compression moulded materials are used including urea, phenolic, polypropylene, surlyn, ABS, PCTA, and aluminium.
Closures can be supplied to suit crimp or screw applications.
Decoration facilities are available which include metallisation, hot foil stamping and printing.